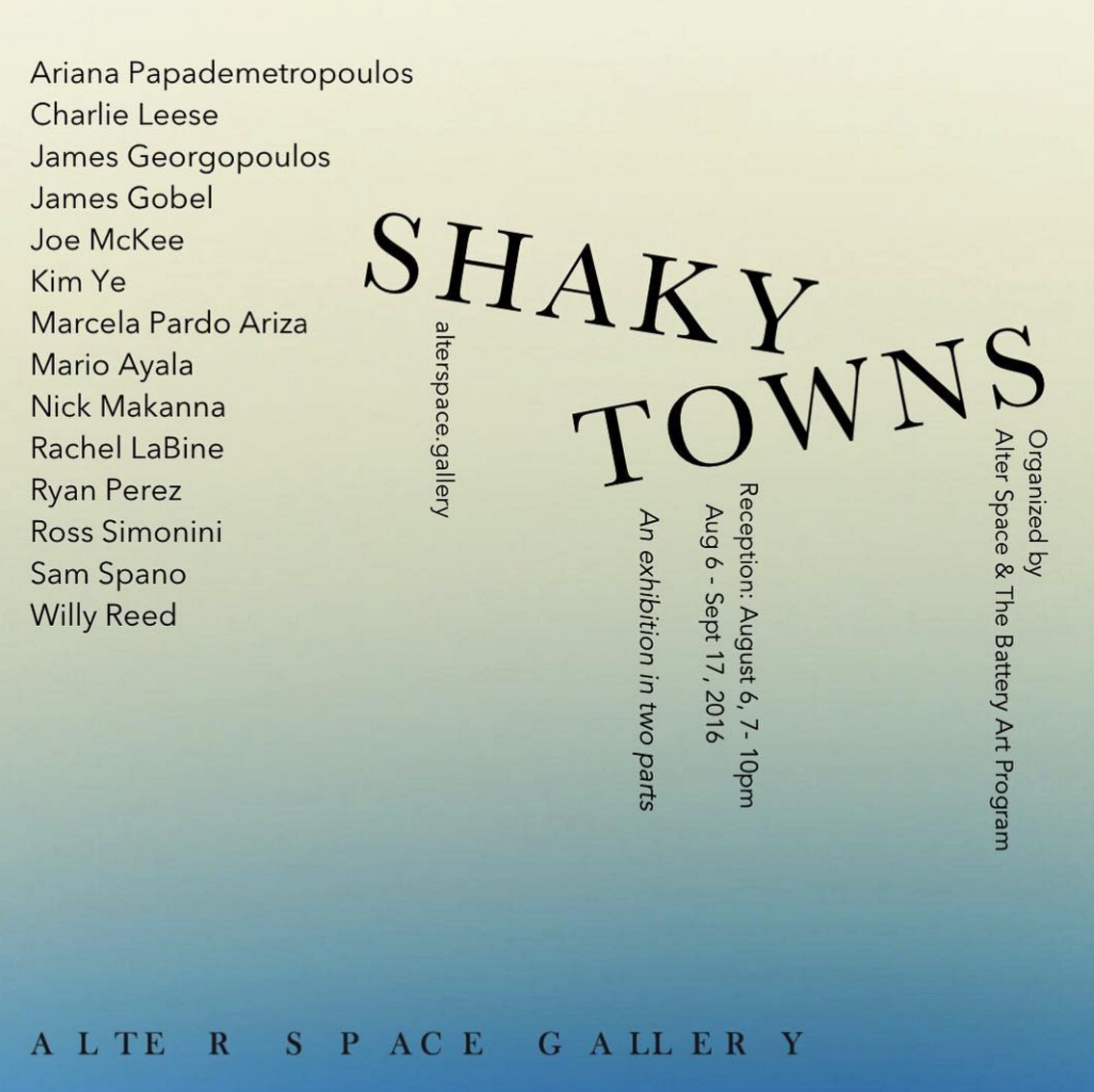 Alter Space presents Shaky Towns, an exhibition in two parts.
6 August – 17 September, 2016
Alter Space
1158 Howard Street
San Francisco CA 94103
Featuring work by fourteen artists currently living and working in Los Angeles and San Francisco, Shaky Towns will be held in two parts simultaneously at Alter Space and The Battery. Conceived and co-organized in conjunction with The Battery Art Program, the exhibition functions as a visual dialogue between the two cities, while concurrently addressing their divergent attributes. Thematic for its emphasis on work produced by a selection of contemporary artists working in California, Shaky Towns is uniquely attuned to the variant of the two physical spaces, reflected in the selection of work.
Artists include: Ariana Papademetropoulos, Charlie Leese, James Georgopoulos, James Gobel, Joe McKee, Kim Ye, Marcela Pardo Ariza, Mario Ayala, Nick Makanna, Rachel LaBine, Ryan Perez, Ross Simonini, Sam Spano, Willy Reed.
Reception:
Saturday August 6th, 2016 | 7-10p
Gallery Hours:
Thursday through Saturday | 1-6p & by appointment