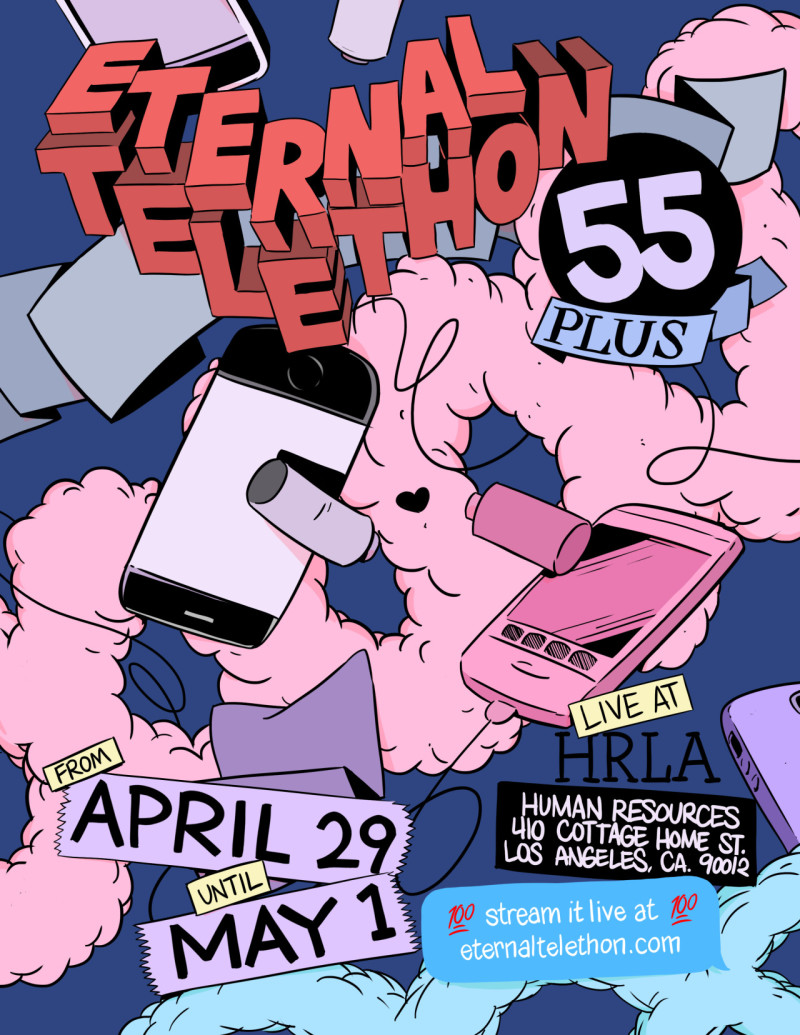 PERFORMANCE + LIVE BROADCAST: Eternal Telethon: 55+
Fri, Apr 29 1PM — Sun, May 1, 9PM
A non-stop 48+ hour live broadcast of an ongoing series of collectively-organized web-casts, the Eternal Telethon raises money to create a convalescent home for retired and ailing artists in need of a break. The telethon functions both as a showcase for artists to present new, experimental work in a low-pressure environment, as well as a demonstration of how a community can effectively define its needs and empower itself.   The broadcast can be watched live online at EternalTelethon.com and will feature a wide range of creative contributions from over 150 artists.
---
Featured Performances
SATURDAY, APRIL 30th @ 11pm
ART SCENE II with Christine Wang 
SUNDAY, MAY 1st @ 4:20pm

RELEASE YOUR TRAUMA with (your) audience participation*
*For this performance, Kim Ye will be leading viewers through a series of simple exercises designed to release stored tension and trauma in the body. If you'd like, you may bring a yoga mat for added comfort.
---
Full list of performers HERE
Human Resources
410 Cottage Home St.
Los Angeles, CA